JAS Trading - Where Quality Meets Transparency and Affordability!

The complete recreational supply for Hotels, Resorts, Fitness Clubs and Schools
Unlock endless fun and adventure with our comprehensive recreational supply. Whether you're seeking outdoor excitement, indoor entertainment, or a mix of both, we've got you covered. From camping gear and hiking essentials to sports equipment and games, our extensive range ensures that every leisure pursuit is catered for. Explore the great outdoors with confidence using our top-quality tents, sleeping bags, and backpacks. Get your heart pumping with our selection of sports gear, including basketballs, soccer balls, and tennis rackets. And for those cozy nights in, indulge in our assortment of board games, puzzles, and entertainment systems. With our complete recreational supply, you'll never run out of ways to have a blast and create lasting memories.
Ensure safety on the shores of the UAE with our premium lifeguard equipment supply. We offer a comprehensive range of high-quality gear, including buoyancy devices, rescue tubes, whistles, and more. Equip your lifeguards with the tools they need to save lives and maintain a secure beach environment. Trust us for reliable lifeguard equipment that meets international safety standards and enhances water safety across the UAE.
Get fit and stay active with our premium fitness equipment supply in the UAE. From treadmills and ellipticals to dumbbells and yoga mats, we offer a wide range of high-quality exercise gear to help you reach your fitness goals. Whether you're setting up a home gym or stocking a commercial facility, our reliable and durable equipment is designed to enhance your workout experience. Experience the ultimate convenience and accessibility of fitness equipment delivered right to your doorstep, ensuring you have the tools you need to stay healthy and fit. Elevate your fitness journey with our top-notch supply of exercise equipment in the UAE.
CUSTOM FABRICTED EQUIPMENT'S
Experience the thrill of custom-made sports posts for your ultimate game in the UAE. Our expert craftsmen create top-quality sports posts tailored to your exact specifications, ensuring unmatched performance and durability. Whether you need goal posts, basketball hoops, or tennis net posts, our customizable solutions deliver the perfect fit for your sporting needs, designed to enhance your playing experience and withstand the demands of intense competition. Take your sports to the next level with our bespoke supply of sports posts in the UAE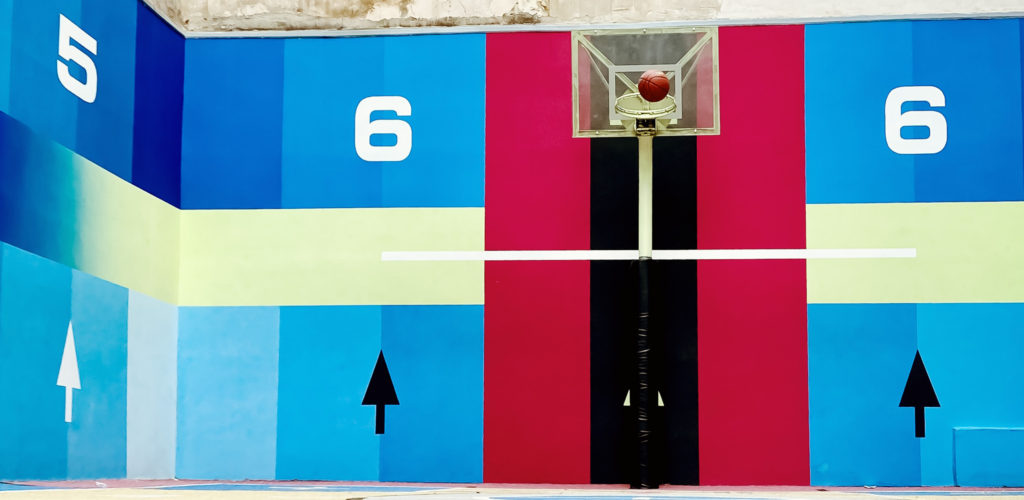 CUSTOM MADE SAFETY PADDING
Discover top-quality custom-made safety padding for all your needs in the UAE. Our premium supply of safety padding is expertly crafted to provide exceptional protection in various applications. Whether you require safety padding for sports facilities, playgrounds, industrial settings, or any other environment, we offer tailored solutions to meet your specific requirements. With a commitment to safety and durability, our custom-made padding ensures peace of mind and safeguards against potential risks. Trust us for reliable and superior safety padding supply in the UAE.
We don't just specialize in sports equipment's
At our company, we take pride in offering not only a comprehensive selection of sports equipment but also an extensive range of accessories tailored to cater to various recreational activities. We understand that recreational operations encompass a wide spectrum of interests and pursuits, and we strive to fulfill all your needs in this realm.
When it comes to accessories, we have you covered from every angle. Whether you're managing a sports facility, a resort, a recreational center, or simply organizing activities for a community, our diverse product lineup ensures you'll find everything you require under one roof. For those managing pool facilities, we offer an array of pool equipment to enhance safety, maintenance, and enjoyment. From pool cleaners and filters to safety covers and pool toys, our products are designed to meet the highest standards of quality and functionality. In addition to pool equipment, we also provide road safety accessories to ensure the well-being of your visitors and participants. Our range includes traffic cones, safety vests, reflective signage, and more, enabling you to create a secure environment for various outdoor activities. Water sports enthusiasts will find our marine and water sports products indispensable. From kayaking and paddleboarding gear to snorkeling and diving equipment, we offer a wide selection of items to enhance the experience of exploring the water. We haven't forgotten about the little ones either. Our collection includes a variety of accessories specifically designed for kids' activities. Whether it's sports equipment suitable for children, playground accessories, or educational toys, we have options to keep the young ones engaged and entertained. To ensure comfort and safety within your recreational spaces, we offer a range of floor mats that provide cushioning and slip resistance. These mats are suitable for a variety of applications, such as gyms, yoga studios, play areas, and locker rooms. For those managing hospitality establishments or wellness centers, we have an assortment of guest amenities and spa equipment to enhance the experience of your patrons. From luxurious towels and bathrobes to soothing spa essentials, our offerings are designed to elevate the comfort and relaxation of your guests. If you have outdoor recreational areas, we also provide outdoor furniture and sunbed mattresses to create comfortable and inviting spaces. Our furniture is designed to withstand various weather conditions while offering aesthetic appeal and ergonomic comfort.Furthermore, we understand the importance of sensory stimulation and developmental play for individuals of all ages. That's why we offer a selection of sensory toys that cater to different sensory needs, promoting engagement, exploration, and learning.
These examples are just a glimpse of our extensive product range. We pride ourselves on offering a comprehensive selection of accessories to fulfill your daily recreational operational needs. Our commitment is to provide convenience and quality, ensuring that you have access to all the equipment and accessories required to create enjoyable and memorable recreational experiences.
Discover the voice of our satisfied customers!
Art in Motion Gymnastics
2023-06-12
We tried to order a roller flip before and to be honest their quality is really good. We purchased an incline mat again, they deliver it immediately. Staff are kind and its easy to communicate with them. Art in Motion Gymnastics Center can Highly recommend Jas Trading- Jasar Al Sahra General Trading LLC as one of the best and quality sports equipment.
Jas trading Sharjah is our regular supplier for very good collection of sports equipments . Ordered professional carrom boards and Giant Jenga for our Kids club and soon they are installing wall safety padding with a beautiful graphics.
Good store having lot of options to buy for all sport and well priced also gives good discount. Ordered and received in time frame Molten Basketball and Mikaza volleyball and volleyball antenna. I am delighted to say that Jas trading UAE and they are awesome...
Jas trading Sharjah is our regular supplier for very good collection of sports equipments . Ordered professional carrom boards and Giant Jenga for our Kids club and soon they are installing wall safety padding with a beautiful graphics.
LAL DEVADASAN LAL DEVADASAN
2023-04-03
Got a customised Aluminum Goal post from here, service was good and staff was helpful. Assembled well, satisfied with the service.
Melvin Abraham
2023-04-03
More variety of custom made Gymnasts crash mats and good service and all sports items orginal product and reasonable price and we are regularly ordering items for my academy and we are suggesting Jas trading is the best supplier for Sports goods, general supply and lifeguard equipment in all over UAE
One of the best supplier I have ever seen. If you are a purchaser or working in procurement and you are looking for a best supplier for you company you must contact Jas Trading. You will get good quality products including general supply and sports goods with best rates. It is a one stop for all your sports, fitness, recreational and general requirements. And the best part is staffs are very cooperative.
The best place to buy General and Sports Goods. Their Prices are very reasonable compared to other suppliers around. The best part about Jas Trading is their management and Staff are very humble and always ready to help customers and they suggest right products as they also coaches. Would recommend Jas Trading UAE for all your sporting and General needs.
Nice products
Nandhakishor p. K
2023-04-02
Good products